Sanitizing Your Grow Room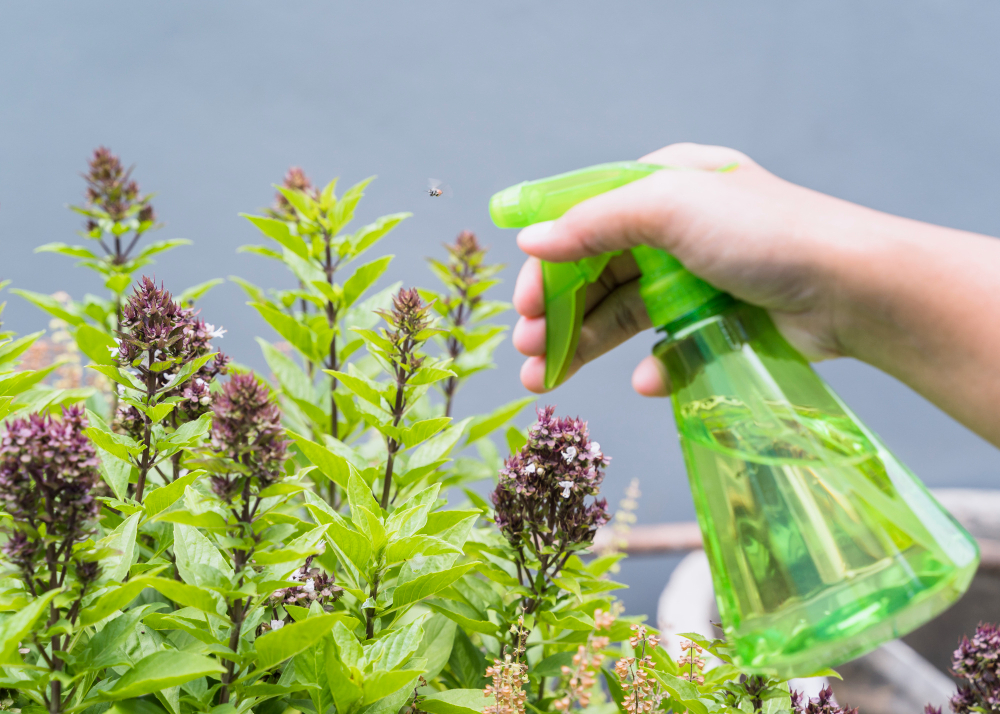 What's the best way to sanitize a grow room? That's a question that continues to be critical for people in the cannabis industry, with processes and procedures not yet established at the same level as in other fields.
Without many years of research, scientific study, and good old-fashioned trial and error to build on, the cannabis industry is still developing its best practices for keeping crops healthy from planting to harvest. Keeping a grow room safe and healthy for plants is essential for maximum profit, but discovering the best methods for doing so is not easy.
Hydrolyte® is proving to be a very welcome tool in the hands of cannabis growers, with a list of benefits that go a long way toward creating the best possible environment for cannabis crops. Here is an overview of the sanitizing process using this hypochlorous acid based disinfectant from PCT.
1. Order/Generate Disinfectant
Of course, the first step in the process to sanitize a grow room is to get your hands on a disinfectant product that you know you can trust. The two priorities in the minds of cannabis growers in this area are effectiveness and safety.
Paradigm Convergence Technologies (PCT) offers two different methods for obtaining hypochlorous acid based disinfectant. Growers can order directly from PCT in bulk, or they can invest in an on-site generation system that, in the long run, makes it much more affordable and convenient to get access to product when it is needed.
This disinfectant meets both criteria with flying colors–it is approved by the EPA to kill certain pathogens on hard, non-porous surfaces with great effectiveness, and it is free from VOCs and other particles that can endanger the health of the workers who use it.
2. Initial Cleaning
PCT's disinfectant product is most effective when preceded by thorough cleaning. By using a surfactant product to remove large particles from the environment (such as liquids, dust, and organic debris), growers can ensure that they do not leave opportunity for microorganisms to return and colonize after the cleaning and sanitizing process is complete.
3. Apply Hypochlorous Acid Disinfectant
When you work with PCT to use our hypochlorous acid (HOCl) based disinfectant in your grow room, you'll get all the guidance you need on application methods, time necessary for eradication of pathogens, and how you can most efficiently use the product to keep the environment as safe and healthy as possible.
Growers are relieved to discover that the storage and use of our disinfectant is very simple when compared with more toxic chemical solutions. Workers do not need to use masks, gloves, or other PPE to protect themselves, and the solution does not release VOCs or quaternary ammonium compounds into the air. In a carefully controlled environment such as a cannabis grow room, these advantages are extremely valuable.
4. Monitor Environment
While HOCl based disinfectant products are revolutionizing the way the cannabis industry protects its grow rooms from a range of different health threats, it is still critical for growers to carefully monitor their crops following sanitizing activities. Partly due to the nature of the ideal growing conditions for cannabis plants, there will always be spider mites, powdery mildew, and other infestations posing danger to crops.
By communicating with PCT and its in-house experts, growers can learn the best ways to use HOCl on an ongoing basis in their grow rooms to not only eradicate existing health threats but also to make it less likely that they will return in the future.
5. Stay Up to Date on Research
The coming years promise to be full of innovation, experimentation, and vigorous growth in the cannabis industry. The most successful growers will be those that keep a close eye on research and news about grow room maintenance in order to bring their crops safely to harvest every time.
PCT is proud to be part of the rapidly growing cannabis industry in the US, providing solutions that give answers to some of the most difficult questions growers are asking at this particular stage of the field's development. To learn more about hypochlorous acid, PCT's disinfectant, on-site generation, and other topics related to the best way to sanitize a grow room, get in touch with us directly. We would love to talk!
Subscribe to our free newsletter.
[fusion_form form_post_id="4569" margin_bottom="0" hide_on_mobile="small-visibility,medium-visibility,large-visibility" /]