ENVIRONMENTALLY FRIENDLY DISINFECTANT
PCT is proud to present facilities in a wide range of industries across the United States with the opportunity to use a completely broad-spectrum disinfectant for all of their disinfecting and sanitizing needs. With options for both bulk purchasing of Hydrolyte®, PCT's EPA registered anolyte disinfectant, as well as on-site generation of disinfecting and sanitizing solution through the Annihilyzer® unit, PCT aims to be a critical partner for schools, retail, and other establishments in their mission to keep their environments clean, and eco-friendly. On this page you'll learn how PCT's disinfectant solution is produced and how it provides superior disinfecting power without posing hazards to the environment.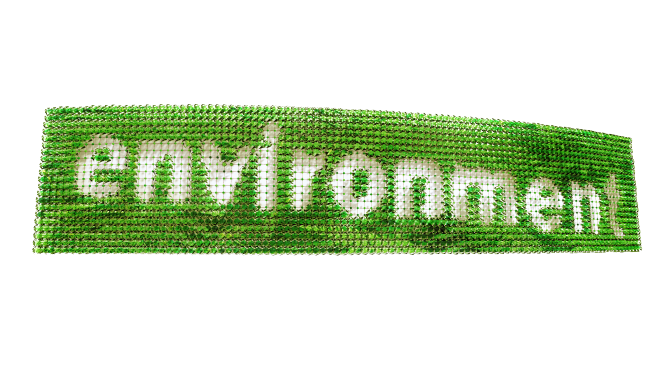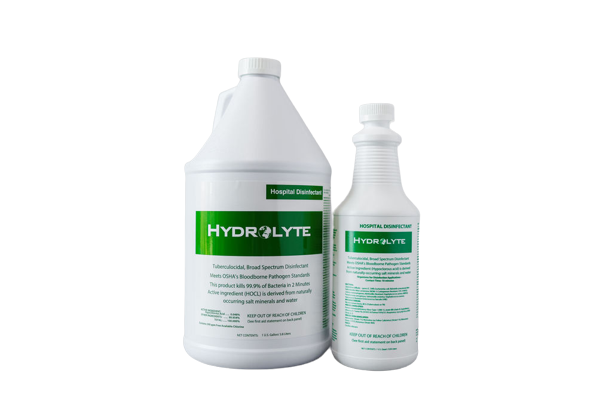 Competition from Chemical
In recent years, the healthcare industry has seen a shift away from traditional cleaning products, many of which contain potentially hazardous chemicals. Storing, using, and disposing of these products creates a long list of requirements for environmental services personnel in order to protect patients and healthcare workers from harm. As facility managers search for alternatives that are not only highly effective in disinfecting and sanitizing, but also free of toxic chemicals and safe for the ecosystem, PCT's anolyte disinfectant stands out as a fantastic choice that "checks all the boxes."
Demand for an Environmentally Friendly Disinfectant
Over the years the leadership at PCT, informed by years of personal involvement with hospitals and their cleaning product procurement processes, has been keenly aware of the demand for an environmentally friendly disinfectant that can achieve the very high level of power required in healthcare settings. This demand grows even stronger as MRSA and other "antibiotic resistant" strains propagate in hospital settings despite the use of traditional cleaning products. With these considerations in mind, PCT is proud to finally offer a sanitizing/disinfecting solution that keeps the surroundings safer while killing salmonella, C. diff, and other severe pathogens at a very high percentage.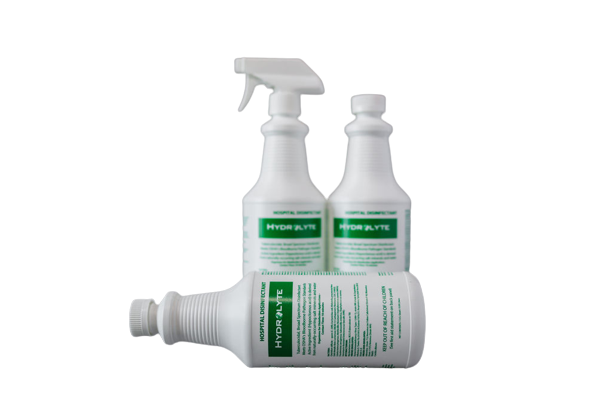 HOW OUR ECO-FRIENDLY DISINFECTANT IS MADE
The key to our eco-friendly disinfectant is the process of water electrolysis. While this process has been well understood for a long time, today researchers have unlocked the secret of its ability to produce a disinfectant that is both highly effective and non-hazardous to animals and humans. Through water electrolysis, sodium chloride and water are electrically charged, producing two byproducts: catholyte and anolyte. The catholyte solution is a versatile and powerful all-purpose and degreaser that is also environmentally friendly, but the anolyte solution provides a higher degree of cleaning power. Branded as PCT's Hydrolyte® product and shipped in bulk, this anolyte solution is approved by the EPA as a disinfectant that is highly effective against the pathogens mentioned above as well as many others (see full product label for additional details). When diluted with water, Hydrolyte® also functions as a sanitizer ideal for use in additional applications.

Anolyte Solution Qualities
Our anolyte solution is produced from water and sodium chloride, and thus is certified as low toxicity and non-hazardous. It is eco-friendly and approved for use in a very broad range of settings, including the hospital environment. Hydrolyte® is registered with the EPA as a disinfectant for hard, nonporous surfaces, such as tables, desks, flooring, and walls. The directed use of Hydrolyte® in hospital settings to kill product label listed pathogens is surface application, then a minimum of 10 minutes of exposure. The solution is up to 99.9999% effective against listed pathogens, making it a very attractive sanitizing alternative to chemical-based products currently in use in these settings.

On-Site Generation of Environmentally Friendly Disinfectant
Recognizing the value of reducing storage requirements and supply chain dependence for cleaning products, PCT has developed a proprietary on-site generation system for eco-friendly disinfectant and sanitizing solution. The system is centered around the Annihilyzer®, a machine that is housed on site and that produces OSG 460D (disinfectant) and OSG 11-12C (degreaser) on demand. Using this system allows a school or other facility to decrease their carbon footprint and reduce their impact on the environment even further, as it eliminates the use of bulk containers and product and associated disposal requirements. For many companies, waste reduction mandates are already in place, and the trend promises to continue with similar mandates in all industries. By switching to on-site generation of disinfectant, an organization can easily comply with these requirements and assure their employees and clients that they are doing everything possible to stay environmentally responsible.

Disinfectant Application
In combination with either on-site generation or bulk purchase of disinfectant, PCT offers a very efficient, thorough application option with its electrostatic cart sprayer. This unit, housed on a solid 360-degree rotating base and featuring an adjustable spray head, can be easily placed and calibrated to apply disinfectant spray to an entire indoor area, addressing all hard, nonporous surfaces. The spray uses an electrostatic charge to ensure that droplets are distributed evenly throughout the room, adhering to all surfaces–even those hardest to reach, such as the undersides of tables and desks. These hidden surfaces often harbor pathogen growth and pose infection risks to those who work in or visit the area.
CONTACT PCT FOR ECO-FRIENDLY DISINFECTANT
PCT is passionate about supplying hospitals and other industries with environmentally friendly disinfectant products that meet and even exceed their expectations. Learn more about Hydrolyte® and PCT's other cleaning solutions on our website or by contacting us directly at 843-390-7900.