SOLUTIONS IDEALLY SUITED FOR CANNABIS GROW ROOMS
Many managers in the rapidly growing cannabis industry struggle to find a weed, plant, and bug spray or weed plant bug spray that does everything they need it to do–that is, kill fungus and the other microbes that attack their growing cannabis plants–without posing secondary hazards to the plants themselves or the humans that work with them every day.
PCT is proud to present products that are ideally positioned for use with hemp and cannabis. PCT offers products that are environmentally friendly, yet incredibly impactful against the microorganisms that growers are most anxious to eradicate from their environments. Read on to learn more about how PCT's electrolyzed water works and why it is a perfect solution for the cannabis field.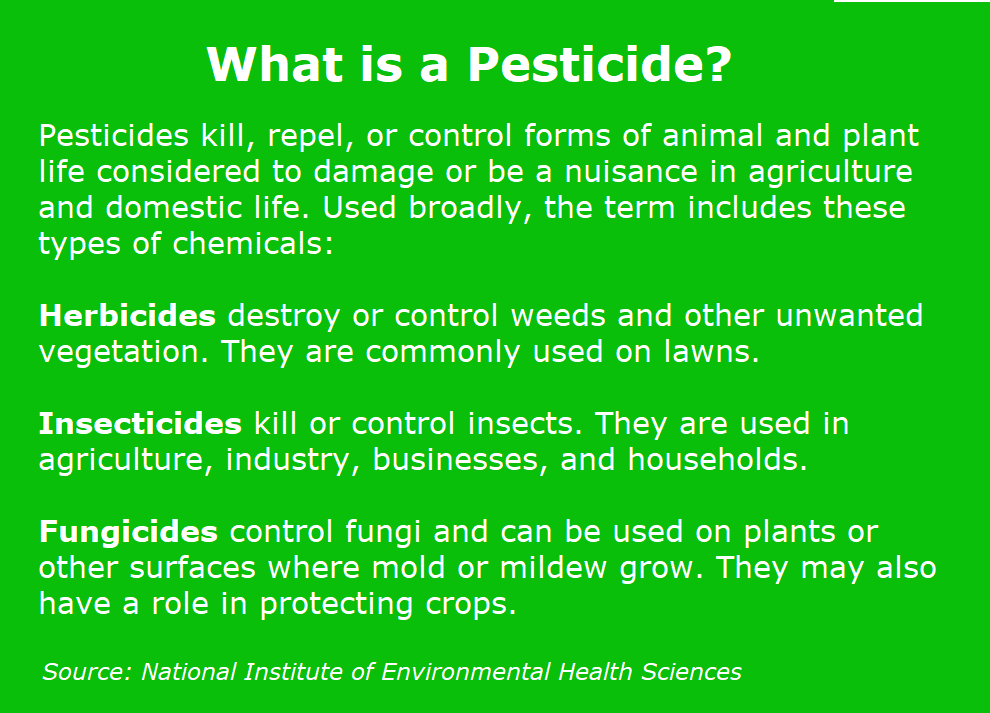 Unleashing the Effectiveness of HOCl: Take a Deeper Look with our Case Study and Grower Testimonial.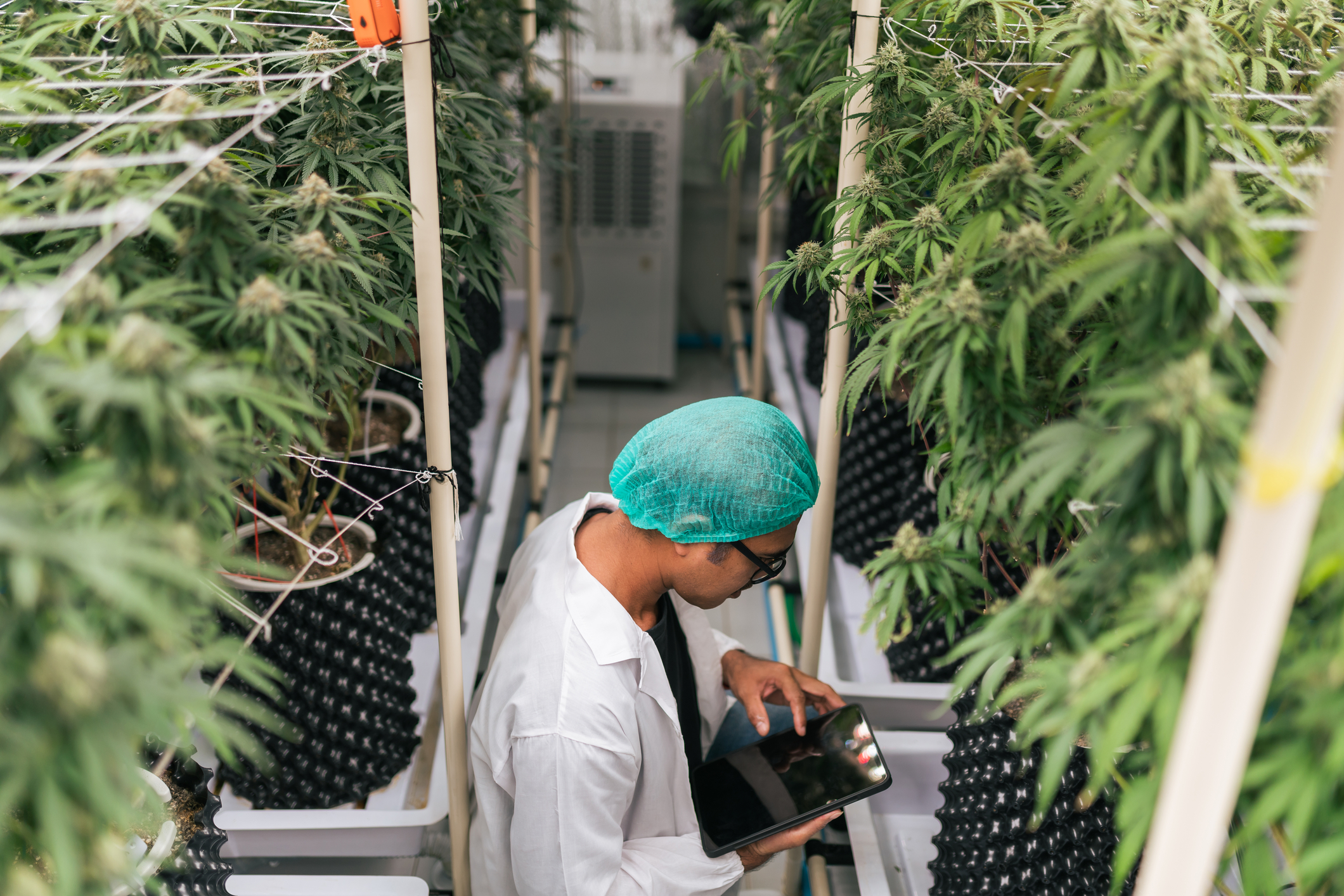 Evolving Regulatory and Legal Landscape with Pyrethrum
One of the major challenges facing the cannabis industry in the United States is the constantly evolving legal landscape. Due to ongoing debate and regulation changes at both the state and federal levels, it is very difficult for growers to determine what products they should use as a cannabis disinfectant. Many choose to use pyrethrum spray during flowering, experiment with various fungicides and pesticides, or look to the cannabis growing community to try to find out what has worked well for others.
The disinfectant offered by PCT has been independently tested and certified in a wide range of different industries, and proven to kill over 99% of product listed pathogens on hard, nonporous surfaces. Facilities of all kinds have learned that our surface disinfectant is very effective, easy to use, and meets the criteria they have for a disinfectant they can comfortably use around their plants.
Disinfecting Cannabis for Health, Safety, and Environmental Concerns
It's natural to wonder whether a highly effective disinfectant poses hazards to people, the ecosystem, or the cannabis plants that a grower is trying to protect in the first place. Fortunately, PCT's disinfectant boasts low toxicity and can be used without PPE such as masks or gloves. Cannabis growers who have searched for a grow room disinfectant have likely come across concerns over volatile organic compounds and quaternary ammonium compounds, both of which are emitted by many chemical cleaning, sanitizing, and disinfecting products.
There are no VOCs or quats produced by PCT's disinfectant, so you can rest assured that your employees do not need to worry about airborne threats while using our cannabis disinfectant solutions.
The disinfectant provided by PCT is also completely safe for the environment. There are no special environmental regulations for the use, storage, or disposal of our products, and they introduce no harmful chemical compounds to the ecosystem.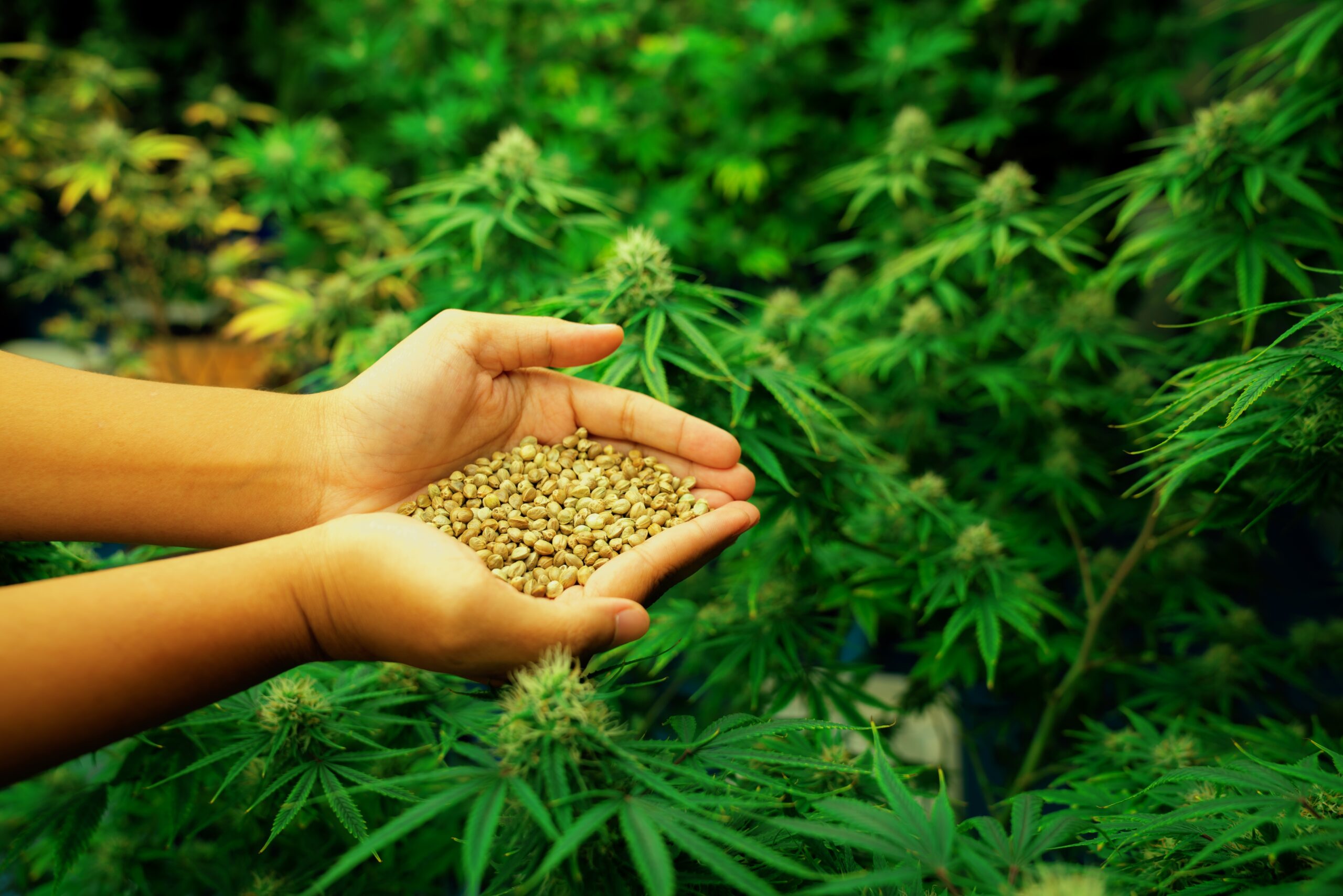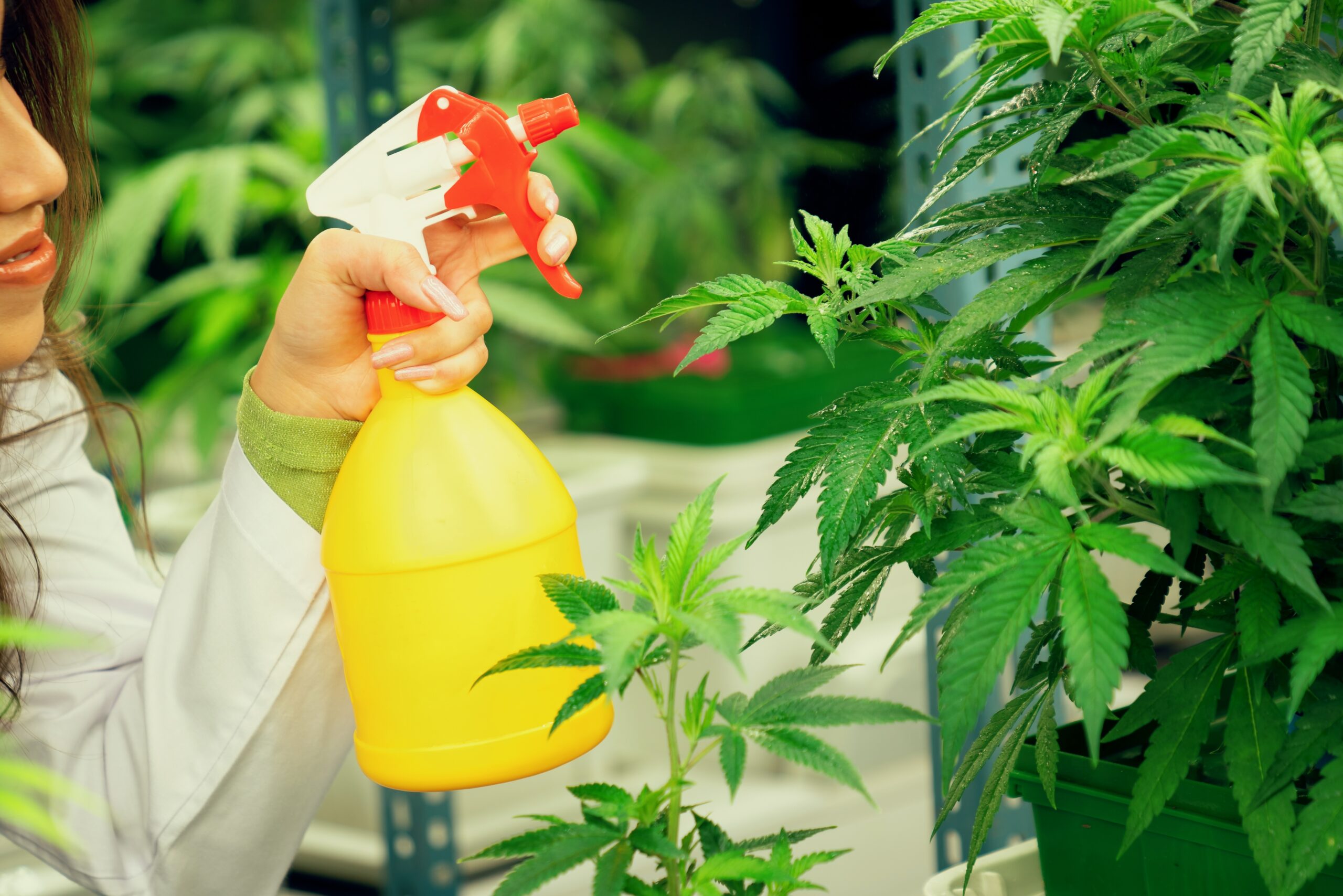 Additional PCT Solutions for Cannabis Organizations
Marijuana's Cannabis Solution
Rather than searching for a fungus and bug spray for marijuanas plants that is just "good enough" or one that has obviously inflated claims of effectiveness, choose a solution that you know you can trust. Multiple established industries have found PCT's disinfectant to be both efficacious and safe, and when used on cannabis, it provides the same dependable results.
Be sure to inquire about on-site generation as well. With one of PCT's units on site, you can produce disinfectant on demand, generated through the process of water electrolysis. The fluids produced by this equipment complement one another perfectly, providing sanitizing and disinfecting respectively without requiring the grower to order, reorder, and stock large quantities of product.
PCT's disinfectant uses the power of hypochlorous acid, an eco-friendly yet highly effective compound that kills pathogens, microbes, and fungus without harming cannabis plants or producing VOCs that threaten the respiratory health of humans in the area.